As a World Heritage Youth Ambassador, all our young people undertake lots of fun, on-site training to prepare them to be the ambassadors they want to be!
Each site delivers a training program unique to the needs of the World Heritage Site in which they operate, and the needs of their young people. Click here for individual information on each sites training programs.
Qualifications
All our work is accredited through our innovative and unique World Heritage Youth Ambassadors short course, awarded through ASDAN. This course can now be delivered digitally here. The course is free, and open to anyone age 12-25 and you can choose to do the 10 hour, 30 hour or 60 hour course.
Traineeships
f you are over 16 and live in South Wales, we can also register you with our training partner Sguiliau on a traineeship. You will be able to gain level 1-3 qualifications in a variety of areas, including maths, English and skills, social media, photography, creative media and more…
Online Training
Since the COVID pandemic, we have been working hard at turning some of our training into online course. We now offer our World Heritage Youth Ambassadors Short Course online as well as adult training, and will continue to post here when more of our training is available online.


Adult Training
We know that trained adults who work with young people within World Heritage Sites are better able to support Young people to increase their wellbeing, have a voice and influence change. They feel more confident in their own skills to engage with Young People. Our adult training program works in any adult who works with young people to upskill them and increase their confidence to work with teenager and young people to embed safe, and effective youth work practice in community organisations within the World Heritage Sector.
We offer several 2-hour workshops on a variety of topics, all of which can be delivered online through Zoom, or in person. The modules can also be combined to tailor a package that meets the needs of your own organisation. All six workshops combine to create a 2 day course, each day 9.30am – 4pm.
These workshops are available to all, for free and can be booked through out online events calendar.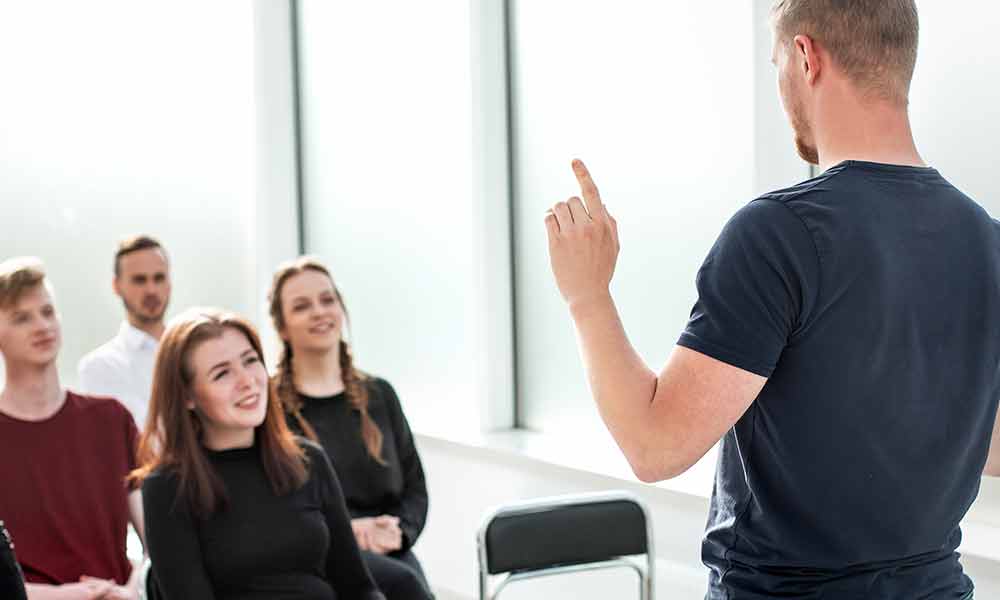 Workshop 1 (2 Hour)
Creating a positive youth environment
Understand how to create a positive environment in which young people want to engage with you and your organisation. By the end of this session, you will be able to understand the implications of your practice by how we define 'youth', be able to understand and address barriers to engagement, and be able to implement positive action to establishing a youth friendly environment.
Workshop 2 (2 Hour)
Children's rights and helping young people to have a voice
This session looks at the UNCRC, and the rights that children have, and how we as adults can help children and young people access their rights, in particular their right to voice.
By the end of the session, you should have developed a shared understanding of the UNCRC and its policy context. You will be able to identify barriers young people have in accessing their rights and be able to identify ways to support them in being able to have a voice in the things that matter most to them.
Workshop 3 (1 – 2 Hours)
Dealing with challenging behaviour (and safeguarding)
This session aims to increase the confidence of adults in managing difficult situations and acting safely with young people. By the end of the session, you should be able to understand what disruptive behaviour looks like, and why it might arise. The session looks at why young people become disengaged and provides some practical solutions and ideas for managing challenging behaviour.
The optional second hour looks at introducing safeguarding practice with young people.
Please note, this is not accredited safeguarding training, and should not replace any accredited training, or policy procedures your organisation may have. It is designed to give those who may not have had any safeguarding training a basic insight into key principals on keeping yourself, and young people safe.
Workshop 4 (1 – 2 Hours)
Creatively engaging young people
This session is designed to support adults to feel confident in engaging creatively with young people. By the end of the session, your confidence should be increased in working with young people by being able to deliver a number of different ways of making activities engaging. You will gain confidence in being able to tailor activities to different needs of different young people and being able to plan a session. You should end with an action plan of activity that you can take back to your organisation to implement.
This session links closely with methods of teaching and learning. It focuses on creating new and fun activities and workshops.
Workshop 5 (2 Hour)
Methods of teaching and learning
This session complements workshop 4 – creatively engaging learning and looks in more detail at practical tools to create interactive and positive sessions and workshops. By the end of the session, you will be able to develop learning outcomes that encourage progression in children's development, understand how to effectively reflect on sessions and outcomes. You will also be able to understand more about barriers to engagement and learning and how to differentiate your activities to suit all.
Workshop 6 (2 Hour)
Measuring the impact of youth engagement
This session focuses on the all-important measurement and evaluation of youth engagements. It is aimed at project developers, and staff they may have to develop grant applications, or evaluate projects. By the end of the session, you will have an understanding of what wellbeing is and how to creatively measure it in young people, what different types of measuring criteria could be used, and the different tools that can be used. You will leave the session with a toolkit of ideas to measure the impact of youth engagement on the young person, your organisation, and your area of expertise.
To book a session – please see our events calendar for details of times and dates.