Trainees and Apprentices
Age 16 – 25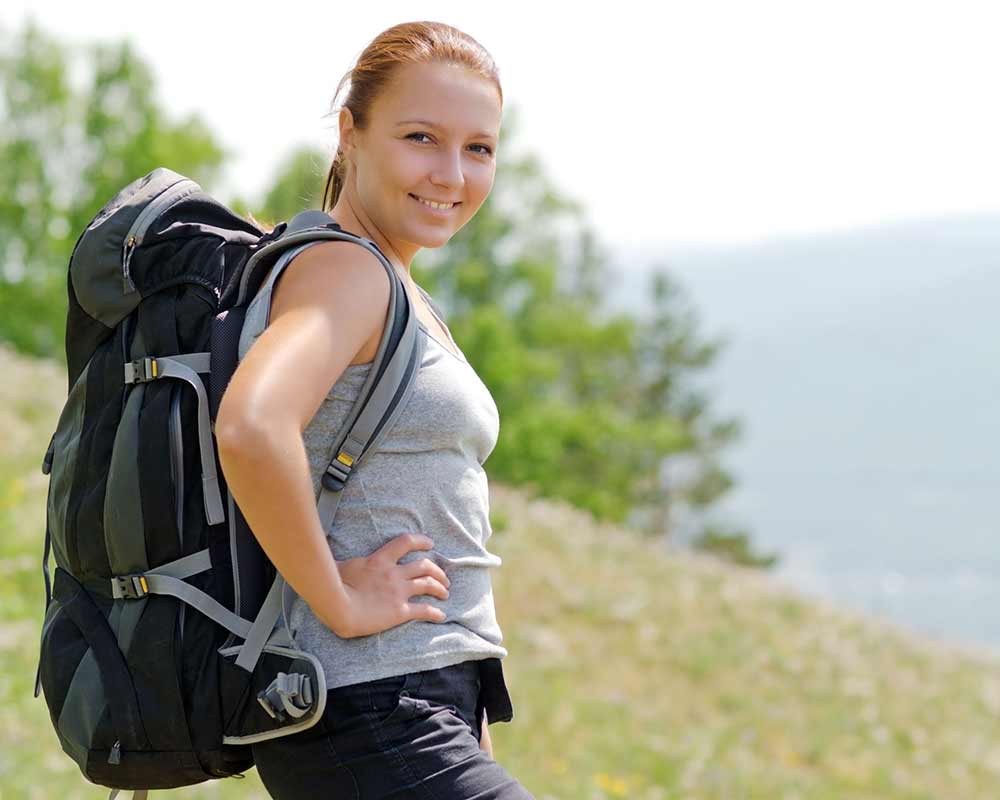 Are you aged 16-20, and not in education, training or employment?
Do you live in South Wales?
Then you could join the Blaenavon team and become a trainee with us and get paid!
This program is for 21 – 30 hours per week and is a formal paid training program.

Trainees
Our trainees support the delivery of the Young Ambassadors programme locally, in Blaenavon and up to a national level. You will teach other young people about World Heritage and have a voice in managing World Heritage Sites.
You will be registered with a training organisation, who will deliver on site training on a variety of topics and also participate in the Youth Ambassadors evening youth group.
Our trainees will also participate and gain the World Heritage Youth Ambassadors Short Course where You will learn about World Heritage, why it is important, the different sites and most importantly, develop your own personal skills such as employability, independent learning and teamwork skills.
You will have the opportunity to travel around the UK and visit the World Heritage sites such as the Cornwall and West Devon mining landscape, Blaenavon Industrial Landscape, Bath City and The Tower of London, to name a few! There are lots of fun and interesting activities to get involved in.


What will I gain?
Be part of a global community of young people making a difference.
Free travel and kit!
Make new friends
Try new things.
Gain skills and qualifications.
Build confidence and self esteem.
Represent young people in your WHS, the UK and the world.
Great for your CV.
Free food!
Get help with personal issues.
Be appreciated for who you are.
Be part of something unique!
Be supported to achieve your aspirations.
Have a voice and be heard.

Times
Engagement Traineeships:
21 hours per week for 8 -10 weeks.
Traineeship:
30 hours per week for up to 24 weeks.
The traineeships start at 21 hours per week. This usually consists of 2 days 9.00-3.30 (choice between Monday, Tuesday, Thursday or Friday) and 12:00-20:00pm on a Wednesday which incorporates the Wednesday night YAMS club.
After 8- 10 weeks, you have the option to 'upgrade' to a full traineeship. This is 30 hours a week.
Pay
Engagement Traineeships:
£30-£40/week for 21 hours/week
Traineeships:
£50/week and 30 hours/week
Am I eligible?
I am between 16 – 20
I am not in school, college, training, or employment
I can travel to Blaenavon (travel expenses are available)
I can commit to a minimum of 8 weeks
I am free during the week 9am – 5pm and on a Wednesday evening 5pm – 9pm
Interested? Contact us to find out more or apply here.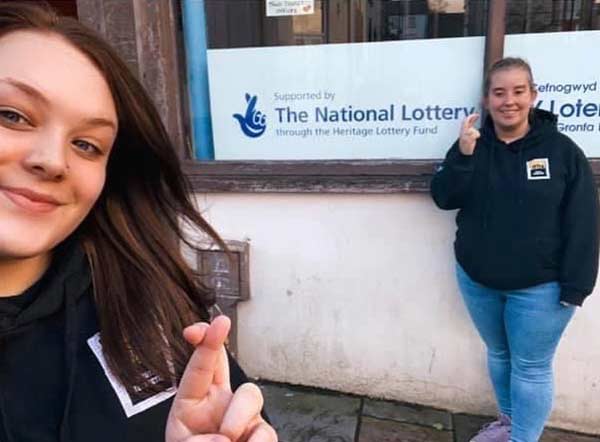 Apprentices
Meet Chloe and Seren – our two youth ambassador apprentices.
Our apprentices, based in our Blaenavon site, support the delivery of the Young Ambassadors programme locally, in Blaenavon and up to a national level. They run the YAMS club on a Wednesday and teach other young people about World Heritage and have a voice in managing World Heritage Sites.
Both are undertaking a level 3 qualification in youth work as part of their apprenticeship.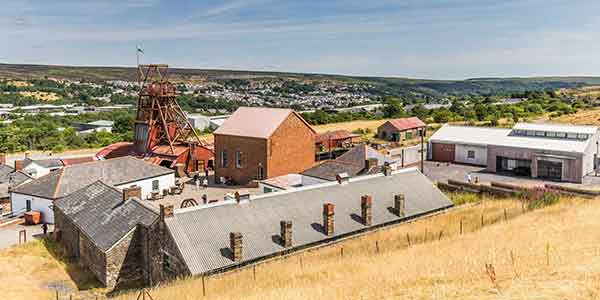 Blaenavon
Blaenavon Industrial Landscape was inscribed as a World Heritage Site by UNESCO in 2000. UNESCO recognised that "The area around Blaenavon bears eloquent and exceptional testimony to the pre-eminence of South Wales as the World's major producer of iron and coal in the nineteenth century.
Bath
UNESCO added The City of Bath as a 'cultural site' to its World Heritage List in 1987. Bath is included because of its Roman Remains, 18th Century Architecture, 18th Century Town Planning, Social Setting, Hot Springs and Landscape Setting.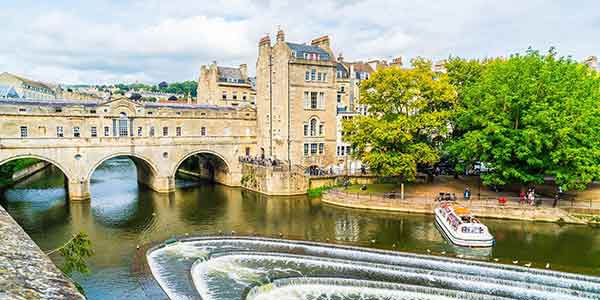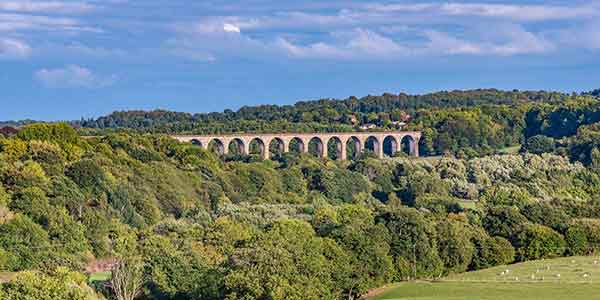 Pontcysyllte
Pontcysyllte Aqueduct and canal consists of a continuous group of civil engineering features from the heroic phase of transport improvements during the British Industrial Revolution. The canal brought water borne transport from the English lowlands into the rugged terrain of the Welsh uplands, using innovative techniques to cross two major river valleys and the ridge between them.
Giants Causeway
The Giants Causeway and Coastline is a spectacular area of global geological importance on the sea coast at the edge of the Antrim plateau in Northern Ireland. The most characteristic and unique feature of the site is the exposure of some 40,000 large, regularly shaped polygonal columns of basalt in perfect horizontal sections, forming a pavement.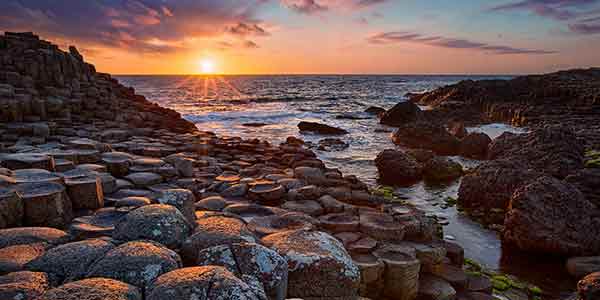 Hadrian's Wall
Hadrian's Wall is an exceptional example of a linear Roman frontier, encompassing an extensive archaeological landscape which reflects the way resources were deployed in the north western part of the Roman Empire and which displays the unifying character of the Roman Empire, through its common culture.