Welcome to the World Heritage Youth Ambassadors short course!
You are embarking on an easy, fun, formal qualification to recognise your volunteering and learning in World Heritage. We hope you enjoy it.
You can access the first 3 accredited modules online here, but to complete the whole course you will need to complete these three modules before we can send you the whole course.

Course Details
Level: 0
Age range: 11-25
Hours: 10-60
Cost: Free
How do we accredit?
We can accredit 10, 30 or 60 hours of work through our partner awarding body ASDAN.
How does it work?
You start by resgistering for the course. Once registered for the course, you can access all the forms in the members area.  
Fill in the getting started forms. 
You will then complete the first three mandatory modules (below) and keep your portfolio of evidence. 
Once you've completed these, you will fill in the finishing documents and send us the evidence.
Once we've received everything from the first three modules, we will send you the rest of the course which includes further instructions to achieve the full 60 hour qualification. You can then pick what interests you most challenges in the following four modules:
UNESCO and World Heritage.
Being a World Heritage Youth Ambassador.
World Heritage Museums and Heritage Sites.
World Heritage Site trips and visits.
You will work through a series of challenges from these modules and create a portfolio of your work.
Once you've completed your challenges, you will complete a learning review and get someone to peer review you (this can be a parent or friend, or even us if you've engaged with us online!) You will then upload all your work to a platform of your choice, email or post to us.
Once we've received it, we will assess the work and either provide guidance to achieve a pass or award you the qualification and you can get your free hoody!
Support
There is full online support given, and you can book 1-2-1 zoom tutorials with our staff, or you can email us with questions, draft work or use our facebook site for help.
What will I get from the course?
Learnt about World Heritage and its global importance.
Gained skills and confidence to be an Ambassador for World Heritage and the local community.
Learnt about UK World Heritage Sites.
Developed employability skills for your CV.
Developed independent learning skills.
Developed teamwork skills.
Had loads of fun!
When you have completed the full 60 hour course – you get your very own youth ambassador hoody and badge!
How do I register for the course?
To participate in this online course, you can download the registration form here and post or email it to ashleigh.taylor@thehwb.org or register online here.
We hope you enjoy choosing and completing the challenges and as a result become more confident in your own knowledge, life, and and ability to be a World Heritage Youth Ambassador.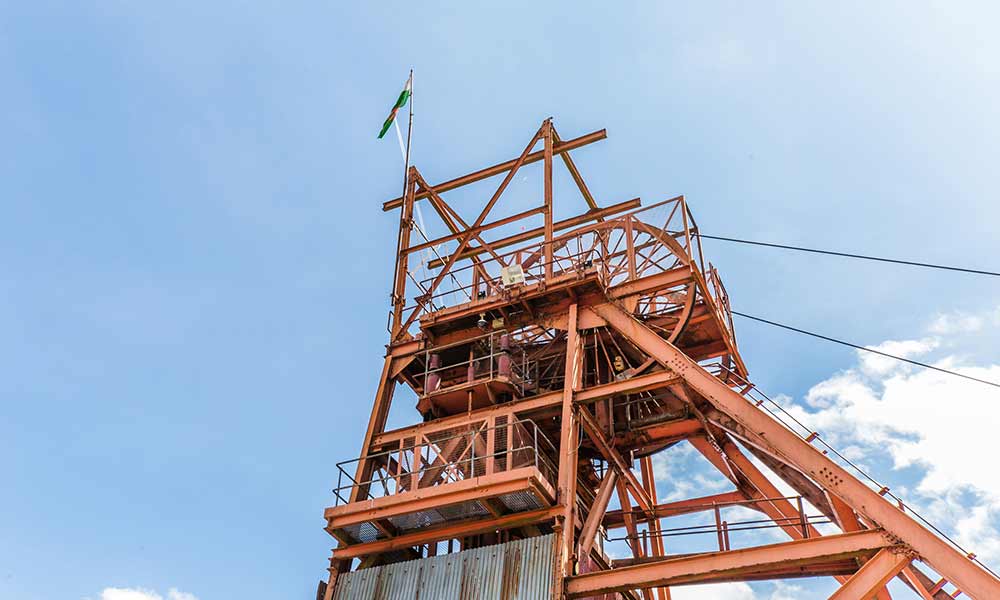 Mandatory Modules
The first three challenges of our course are mandatory before you can move onto the rest of the accreditation. They should take around 10 hours, including the registration forms. Follow the guidance below.
What will I need?
A laptop or phone*
Access to the internet*
Paper and pens
*If you do not have access to these, please contact us, and we can send you hard copies of the course and worksheets, along with pre-paid envelopes to send us your portfolio back.
Learning Outcomes
Understand and be able to explain the value of World Heritage and UNESCO
Be able to explain what skills are needed to be an ambassador and how they relate to you.
Be able to talk about your local World Heritage Site

Getting Started (1 Hour)
Register for the members area (free) to access course documentation.
1. Download the Registration Form and complete it. Return it via email to: ashleigh.taylor@thehwb.org or send it to the YAMS Short Course, The Hwb, 69 Broad Street, Blaenavon, Torfaen, NP4 9NH.
2. Decide how you will present your work – online or hard copy. Create a portfolio – this could be a facebook page, Instagram page, or a file at home. If it is a hard copy create a front page.
3. Upload, email, or file, the getting started forms to your portfolio.
For every activity you do – fill in the time sheet to keep a track of the hours and work you do!

Mandatory Task One
Introduction to World Heritage (1-2 Hours)
You will need: Laptop / Phone / Internet. Pens / Paper.
Answer the following questions and do the following tasks:
Find out where is your nearest World Heritage Site – include a map of your location and the World Heritage site in your portfolio.
Find out WHAT is a World Heritage Site?
Who is UNESCO? What does it stand for?
What do they do for World Heritage?
What is OUV?
Find out why is your area a World Heritage Site.
Research your Heritage Site on the UNESCO Website, find out when it was inscribed and why.
Present your findings this information in any-way you like, make a poster, write it down, video it, make a leaflet.
UPLOAD / FILE YOUR WORK TO YOUR PORTFOLIO. FILL IN YOUR TIMESHEET.
Use our facebook site or Instagram page to get ideas and interact with us on your portfolio. Keep a record of this, as its all included in the learning!

Mandatory Task Two
The Skills of an Ambassador (1 – 2 Hours)
1. Find a celebrity role model of your choice. If you can print a photo of them, or on a piece of paper, write their name. Around the photo or name, write 5 reasons why they are a good role model.
2. Look up what AMBASSADOR means.
3. Now use the downloadable resource or draw a person (it can be a stick figure!!) Inside the person, write the definition of an ambassador.
4. Around the person write as many ideas as you can to describe the skills of a good ambassador e.g., good communication, knowledgeable, etc…You need at 10 ideas.
5. Next to each one, score between 1 and 10 (1 being not great, and 10 being excellent) how good you think you are at each skill.
6. Finally Create a personal development plan to improve on the 5 skills you scored lowest. Use the downloadable resource to help you with this.
7. Share your plan on our Facebook group and ask for ideas for improving your skills (This is important to do!).
UPLOAD / FILE YOUR WORK TO YOUR PORTFOLIO. FILL IN YOUR TIMESHEET
Online safety. NEVER upload any personal details online. This includes where you live, your full name, your age or where you go to school.

Mandatory Task Three
(4 Hours – including Travel Time)
Visit a World Heritage Site and answer the questions / tasks below.
1. Why is your site a World Heritage Site?
2. Print or draw a map of your travel plans to get the WHS (do NOT include your address – just estimate your location!).
3. Enjoy your visit! Take photos, selfies and collect any leaflets you can!
4 .Create a reflection on your visit – no more than 200 words/2 min video on what you liked, what your impressions were and what you learnt.
5. Print or upload your photos with a caption saying what you were doing (NO CAPTION = NO MARKS).
UPLOAD / FILE YOUR WORK TO YOUR PORTFOLIO. FILL IN YOUR TIMESHEET

Mandatory Final Evaluation Task
(1 Hours)
1. Download and fill in module finishing documents (in the member's area).
2. Upload them or file them in your portfolio!
3. Check the checklist (in portfolio documents) to make sure you have included everything you need!
4. Return everything via email to: ashleigh.taylor@thehwb.org or send it to the YAMS Short Course, The Hwb, 69 Broad Street, Blaenavon, Torfaen, NP4 9NH.
Congratulations
You have now completed your 10 hour course!